BEYOND INVESTMENT.
Helping build great healthcare technology companies
Partnering with even greater entrepreneurs
BEYOND INVESTMENT.
Helping build great healthcare technology companies
Partnering with even greater entrepreneurs
Producing an active return (𝝰)
Symphony Alpha is a venture capital firm with a primary focus on early-stage healthcare IT companies. The fund targets promising healthcare technology start-ups with a strong entrepreneurial team, a compelling value proposition, and potential for recurring SaaS revenues. The fund is led by seasoned entrepreneurs including Ravi Kalla, an entrepreneur with significant success in building healthcare IT companies. The team takes a hands-on approach with each portfolio company by helping facilitate connections to prospective clients, access to industry subject matter experts, accelerated solution development, business model development, and strategic vision.
Symphony Alpha leverages its parent company, Symphony Corporation, which boasts strengths in accelerated development and commercialization processes. Symphony Alpha and its affiliates bring proven experience in building successful healthcare companies from concept to commercially viable products in a short timeframe by leveraging its innovation partnerships with well-known healthcare systems.
Accelerated Market Penetration
Our success primarily stems from our ability to help entrepreneurs bring commercially viable solutions to the market faster. In the new fast-evolving Healthcare IT market, early-stage companies benefit from a time-to-market advantage and revenue-generating pilot partners to be successful. We collaborate with portfolio company management teams to bring the right pieces together by leveraging our strengths to increase your odds of success. Start-ups, like anything else, are easier said than done, but we have the results to prove our model.
Strategic Value to Portfolio Companies
Business model refinement through collaborative work with health systems and other innovation partners
Connection to the right prospective clients within our network
Help in building scalable solutions with an accelerate timeline
Subject matter experts to enhance the solution ensure product-market fit over time
Introduction to prospective prospective board members, senior managers, and other investors
Innovation
Symphony Alpha portfolio companies make significant advancements in healthcare and other industries by leveraging technologies to transform and enhance workflow
Excellence
Symphony Alpha ventures are best-in-breed companies brought to market quickly and effectively through tested development processes, industry contacts, and supportive team leadership
Cutting-edge Tech
Symphony Alpha builds, improves, and invests in cutting-edge and, ultimately, market-leading technologies through expertise in both complex data models and UI/UX design
SaaS Models
Symphony Alpha companies leverage cloud-based technologies to move with evolving computing and technology usage trends, while also building recurring revenue streams
Capital Investment
Symphony Alpha will invest capital in promising start-ups that are in their early stages but have a minimum viable product (MVP) that they are looking to improve as they build market insight and start to demonstrate product-market fit.
Product Development
For a start-up in pre-MVP and post-MVP stage, Symphony Alpha, through Symphony Corporation, a global IT consulting firm, can serve as a provider of development services. Symphony offers a 360° partnership approach and serves its clients from concept to full-cycle product development, deployment and support. Symphony brings extensive experience, mature product development processes and technology frameworks for new product development. The combination of our domain expertise with matured quality management systems and proven skills in state of the art technologies offer key advantages—faster, better and more cost-effective solutions for start-up clients.
Partnership
Symphony Alpha, also through Symphony Corporation, can provide product development services as part of an equity partnership with companies that bring compelling opportunities to the table but still need significant investments in R&D throughout the pre-seed stage.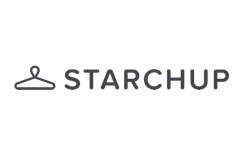 Starchup
Acquired by Cents in August of 2022

ReviewTrackers
Acquired by InMoment in June of 2022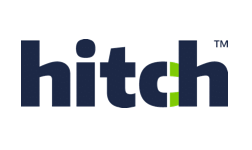 Hitch Works
Acquired by ServiceNow in June of 2022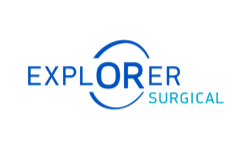 Explorer Surgical
Acquired by Global Healthcare Exchange (GHX) in October of 2021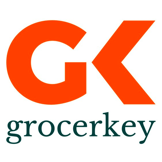 GrocerKey
Acquired by Point Pickup in August of 2021

Encube.ai
Acquired by Hitch Works Inc. in August of 2021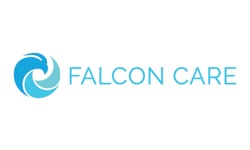 Falcon Care
Acquired by MD Revolution in November of 2019.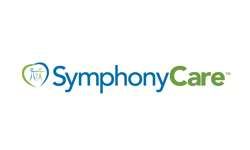 SymphonyCare
Symphony developed the SymphonyCare technology platform as a comprehensive population analytics and clinical workflow tool to help healthcare providers and payers adapt to evolving delivery requirements. Influence Health acquired the Symphony-built technology to add powerful clinical and financial capabilities to their market-leading patient engagement offering.
SymphonyCare was re-launched in 2017. Learn more ↗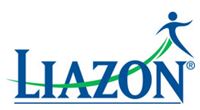 Liazon Corporation
Symphony developed the initial product for Liazon Corporation, an online private benefits exchange solution, as an early-stage development partner. By developing this Minimum Viable Product (MVP), Symphony helped enable a large private equity round and an ultimate acquisition by Towers Watson for $215 million in November of 2013.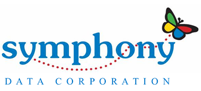 Symphony Data Corporation
Symphony Data Corporation was perhaps the most successful SymphonyAlpha spin-off to date. Its Business Process Outsourcing business grew quickly and attracted a strategic buyer in Zavata in 2005. Two years after this nine-figure exit, Zavata was then acquired by Apollo Health Street.
ADDRESS
22 E Mifflin Street
Suite 400
Madison, WI 53703
PHONE
+ 1 608 294 4090